2 weeks
Tripawds is a user-supported community. Thank you for your support!
Today is Toby's two week ampuversary!
We've had some good days and bad days but he seems to be happy and more energetic now that all the drugs are out of his system.  I have been very hesitant about letting him do anything active so we've been staying in the house a lot.
I posted in the nextdoor app that I was looking for a children's wagon to buy.  I family a couple neighboorhoods over gifted me their old wagon.  Every day in the tripawd world makes you recognize and appreciate all the generous people that are out there.  So last night he got his first trip around the neighborhood.  He hopped around for a several houses and rode the rest of the way.  We even visited some neighbors.
Tomorrow he gets his staples out and Tuesday he has his first rehab appointment.  Every day we're getting closer to getting back to normal life.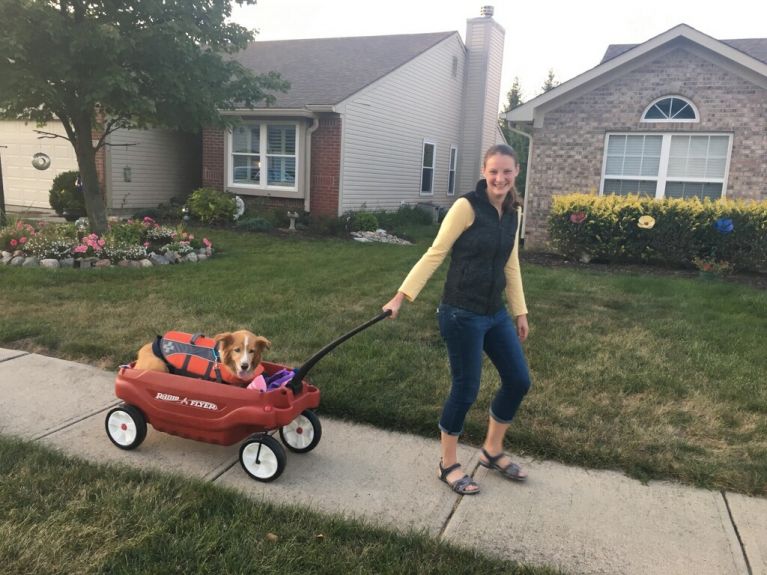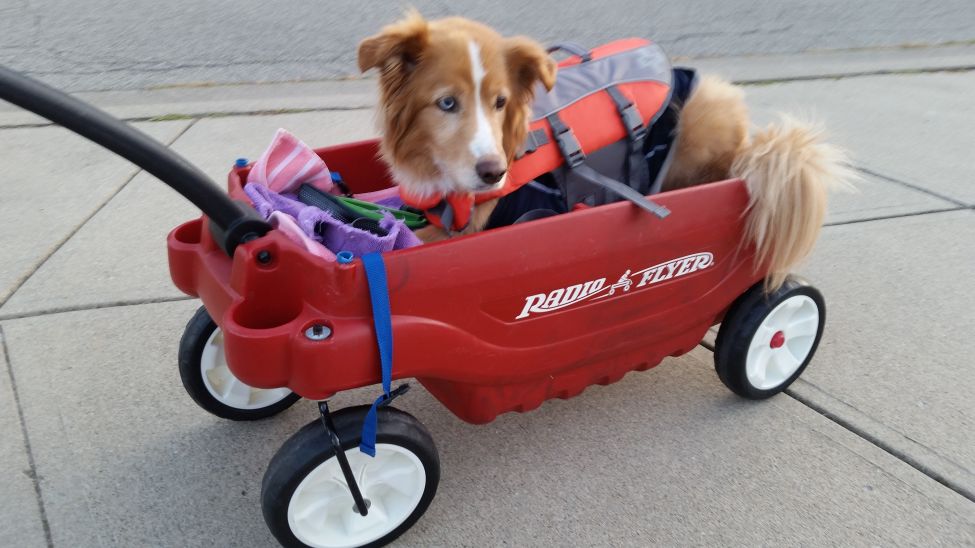 5 Comments so far
Leave a comment
Leave a comment
Line and paragraph breaks automatic, e-mail address never displayed, HTML allowed:
<a href="" title=""> <abbr title=""> <acronym title=""> <b> <blockquote cite=""> <cite> <code> <del datetime=""> <em> <i> <q cite=""> <s> <strike> <strong>